DMG – EXPEDIENT DUE DILIGENCE SERVICES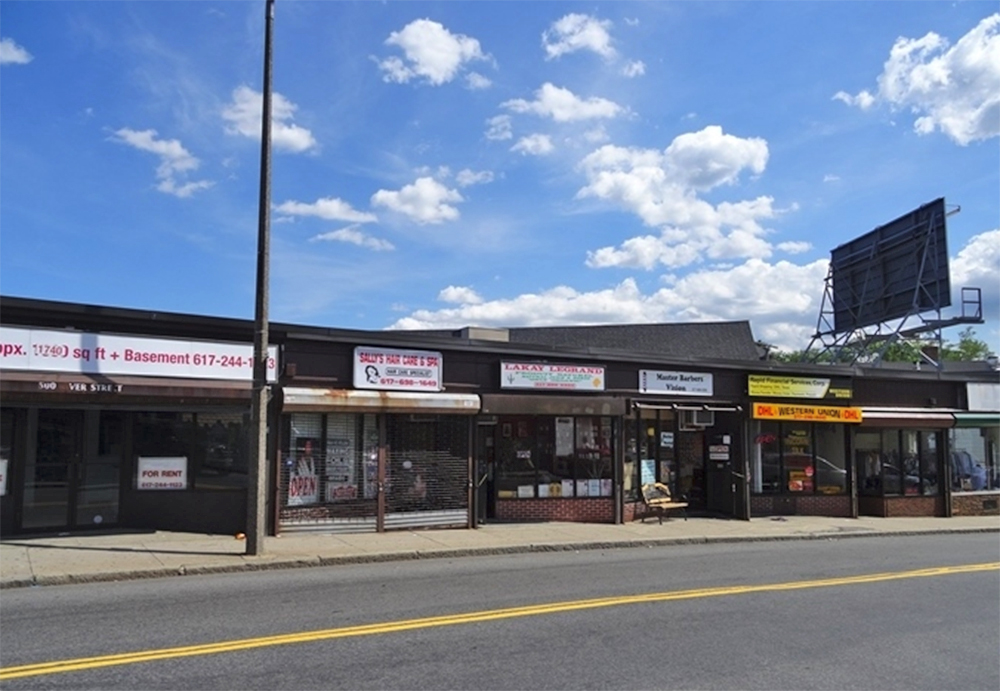 Since 1999, DMG (a family owned business), has been saving their clients hundreds of thousands of dollars by identifying deferred and hazardous conditions that can devalue a commercial property. DMG's purpose is to help clients remove contingencies during the purchase and sale of commercial real estate during an escrow transaction.
DMG's mission is to provide excellent consulting services to brokers and owners of commercial real estate, ensuring a safe and healthy environment for their workers, patrons, employees, and anyone stepping foot on their property. As escrow timelines seem to get shorter and shorter and brokers and their clients need information in a time sensitive manner, DMG works expediently to provide the necessary due diligence information to help facilitate getting the deal done within contingency deadlines and making sure required governing agency, insurance, title and financial requirements are all fulfilled.
DMG specializes in Commercial Building Inspections (Buyer and Landlord Assessments & Property Condition Assessments), Environmental Sciences (Phase I and Phase II Environmental Site Assessments & Asbestos, Lead & Mold Testing) and ALTA Land Surveys for Commercial, Industrial, Office, Retail, Mixed Use, Health Care Properties and Vacant Land in the US from California to New York – nationwide.
DMG's success is based on referrals and our A -Team of on-staff Professional PHD's, Environmental Scientists, Hygienists, Toxicologists, Engineers, Geologists, Land Surveyors, Contractors and Consultants drawing from Wisdom to complete every transaction with the highest standard of excellence to produce the best service and product available.
DMG's clients include: Attorneys, Brokerage Firms, Contractors, Developers, Financial Institutions, Healthcare Facilities, Hoteliers, Insurance & Title Companies, Landlords, Owner/Users, Private Client Portfolio Investors, Property Management Companies, REITS, Retail, Restaurant, Entertainment and other Tenants, Clients & Companies in the Commercial Real Estate Industry.
Interactive Brokers Canada Inc. Is an execution-only dealer and does not provide investment advice or recommendations regarding the purchase or sale of any securities or derivatives. Registered Office: 1800 McGill College Avenue, Suite 2106, Montreal, Quebec, H3A 3J6, Canada.
Dmg Securities Great Falls Va
Carelink
Choice
EPO
Elect Choice
HMO
Managed Choice
Open Access
Open Choice
PPO
QPOS
Select
Signature

Blue Advantage HMO
Blue Choice Options
Blue Choice Preferred PPO (Bronze/Silver/Gold)
Blue Choice Select PPO
Blue Choice Select Value
Blue Cross Community Health Plans
Blue Cross Community MMAI
(Dual Eligibles)
Blue Edge/Blue Edge Select EPO
Blue Edge/Blue Edge Select PPO
Blue Options EPO
Blue Options PPO
Blue Precision HMO
Blue Precision HMO (Bronze/Silver/Gold)
DMG does not participate in Blue Care Direct
Blue Print EPO
Blue Print PPO
Blue Security EPO
Blue Security PPO
Federal Employee
HMO Illinois
Labor Fund
Medicare Advantage Basic (HMO)
Medicare Advantage Basic Plus (HMO-POS)
Medicare Advantage Choice Plus PPO
Medicare Advantage Choice Premier PPO
Medicare Advantage Elite (HMO-POS)
Medicare Advantage Premier Plus (HMO-POS)
Multi-State EPO
Multi-State PPO
Value Choice EPO
Value Choice PPO

C-5
Choice
EPO
HMO
Network
Open Access
POS
PPO
State of Illinois
(note: we do not participate in LocalPlus)

Advantage HMO
Advantage PPO
EPO
PPO

ChoiceCare
EPO
HMO
MMAI (Medicare-Medicaid Alignment Initiative)
Medicare Advantage Choice PPO
Medicare Advantage Choice Regional PPO
Medicare Advantage Gold Choice PFFS
Medicare Advantage Gold Plus HMO
Medicare Advantage Gold Plus HMO/POS
Medicare Advantage SNP
(Special Needs Plan)
National
POS
PPO
Premier

Preferred Network Access (PNA)

American Medical Security
Choice POS
Choice Plus POS
Core POS
Definity Health
Fiserv
Golden Rule
Medicare Advantage AARP Medicare Complete


(note: we do not participate in the Complete Access network)

Medicare Advantage HMO
Medicare Advantage HMO-POS
Medicare Advantage PPO
Midwest Security Administrators
Navigate HMO
Navigate POS
Options PPO
Premier HMO
Select HMO
Select POS
Select Plus HMO
Select Plus POS
United Medical Resources
Dmg Brokerage Limited
Blue Cross Blue Shield Blue Choice Preferred PPO (Bronze/Silver/Gold)
Blue Cross Blue Shield Blue Precision HMO (Bronze/Silver/Gold)
DMG does not participate in Blue Care Direct

Aetna Managed Choice
Aetna Open Access
Aetna Choice
Aetna Carelink
Aetna HMO
Aetna EPO
Aetna Elect Choice
Aetna Open Choice
Aetna PPO
Aetna QPOS
Aetna Select
Aetna Signature
Blue Cross Blue Shield Multi-State EPO
Blue Cross Blue Shield Blue Advantage HMO
Blue Cross Blue Shield Labor Fund
Blue Cross Blue Shield HMO Illinois
Blue Cross Blue Shield Value Choice EPO
Blue Cross Blue Shield Federal Employee
Blue Cross Blue Shield Multi-State PPO
Blue Cross Blue Shield Value Choice PPO
Blue Cross Blue Shield Blue Security PPO
Blue Cross Blue Shield Blue Security EPO
Blue Cross Blue Shield Blue Choice Options
Blue Cross Blue Shield Blue Options EPO
Blue Cross Blue Shield Blue Edge/Blue Edge Select PPO
Blue Cross Blue Shield Blue Options PPO
Blue Cross Blue Shield Blue Choice Select PPO
Blue Cross Blue Shield Blue Choice Select Value
Blue Cross Blue Shield Blue Edge/Blue Edge Select EPO
Blue Cross Blue Shield Blue Precision HMO
Blue Cross Blue Shield Blue Print EPO
Blue Cross Blue Shield Blue Print PPO
Cigna PPO
Cigna Open Access
Cigna Network
Cigna POS
Cigna State of Illinois
(note: we do not participate in LocalPlus)
Cigna EPO
Cigna HMO
Cigna C-5
Cigna Choice
CoreCare/CorVel PPO
Coventry Healthcare PPO
Coventry Healthcare EPO
First Health EPO
First Health PPO
Great West Healthcare Open Access
Great West Healthcare POS
Great West Healthcare PPO
Healthlink HMO
HFN EPO
HFN PPO
Humana Premier
Humana PPO
Humana ChoiceCare
Humana POS
Humana National
Humana EPO
Humana HMO
Imagine Health Imagine Health
MultiPlan PPO
Preferred Network Access (PNA) Preferred Network Access (PNA)
Preferred Plan PPO PPO
Private Healthcare Systems (PHCS) PPO
United Healthcare Select HMO
United Healthcare Definity Health
United Healthcare United Medical Resources
United Healthcare Choice Plus POS
United Healthcare Select Plus POS
United Healthcare Select Plus HMO
United Healthcare Select POS
United Healthcare Golden Rule
United Healthcare Choice POS
United Healthcare Fiserv
United Healthcare Premier HMO
United Healthcare Options PPO
United Healthcare Midwest Security Administrators
United Healthcare Navigate HMO
United Healthcare Navigate POS
United Healthcare Core POS
United Healthcare American Medical Security

Blue Cross Blue Shield Blue Cross Community Health Plans
Blue Cross Blue Shield Blue Cross Community MMAI
(Dual Eligibles)
Humana MMAI (Medicare-Medicaid Alignment Initiative)

Blue Cross Blue Shield Medicare Advantage Elite (HMO-POS)
Blue Cross Blue Shield Medicare Advantage Choice Premier PPO
Blue Cross Blue Shield Medicare Advantage Premier Plus (HMO-POS)
Blue Cross Blue Shield Medicare Advantage Basic (HMO)
Blue Cross Blue Shield Medicare Advantage Basic Plus (HMO-POS)
Blue Cross Blue Shield Medicare Advantage Choice Plus PPO
Coventry Healthcare Advantage PPO
Coventry Healthcare Advantage HMO
Humana Medicare Advantage Choice Regional PPO
Humana Medicare Advantage Choice PPO
Humana Medicare Advantage Gold Choice PFFS
Humana Medicare Advantage Gold Plus HMO
Humana Medicare Advantage Gold Plus HMO/POS
Humana Medicare Advantage SNP
(Special Needs Plan)
United Healthcare Medicare Advantage HMO
United Healthcare Medicare Advantage HMO-POS
United Healthcare Medicare Advantage PPO
United Healthcare Medicare Advantage AARP Medicare Complete


(note: we do not participate in the Complete Access network)