Having trouble zoom out the tiny details on your Mac's screen? Or maybe your eyes aren't what they used to be? Whatever, the reason, it seems that you are in need of the macOS's screen zooming feature. This feature allows you to zoom out or zoom in on Mac screen. There are several ways of doing this depending on the type of Apple machine you are using.
When was the last time you checked your Mac? Zoom Diagnostics provides fast and easy diagnostics of your Mac. Deep analysis of Mac's hardware and software provides a great overview of overall performance status, software problems, and possible security issues. Download Zoom Diagnostics.
Zoom
See more: How to Zoom In On PC
Contents
3. Using a magic mouse to zoom in and out
How to Zoom Out or Zoom In on Mac (3 Medthods)
1. iMac and Mac Pro Zoom in or Zoom out
If you are running Mac OS X on a Mac desktop system such as a Mac Pro or an iMac and using a "normal" keyboard and a mouse equipped with a mouse wheel. Simply press the [Control] key and hold, then proceed to scroll the mouse wheel up and down and you will see the entire screen zooming in and out, similar to the "software zoom" feature on a digital camera. To summarize, here are the desktop Mac zoom commands:
Zoom out: Press the [Ctrl] key then scroll down the mouse wheel.
Zoom in: Press the [Ctrl] key the scroll up the mouse wheel.
2. Zooming in and out on a MacBook
You can also zoom your screen in or out when using a Mac Book Pro (or Air). This time, you won't be using any mouse, so press and hold down the [Ctrl] key, then take two fingers on your trackpad and swipe upwards to zoom in or swipe downwards on your trackpad to zoom out the screen.
Some people prefer changing the text size in Firefox on a Mac Book by using the [Command] – to make the font smaller or [Command] + to make the font larger, but the aforementioned zoom-out/zoom-in approach is a lot easier.
Read also:How To Turn On The Three-Finger Drag on Mac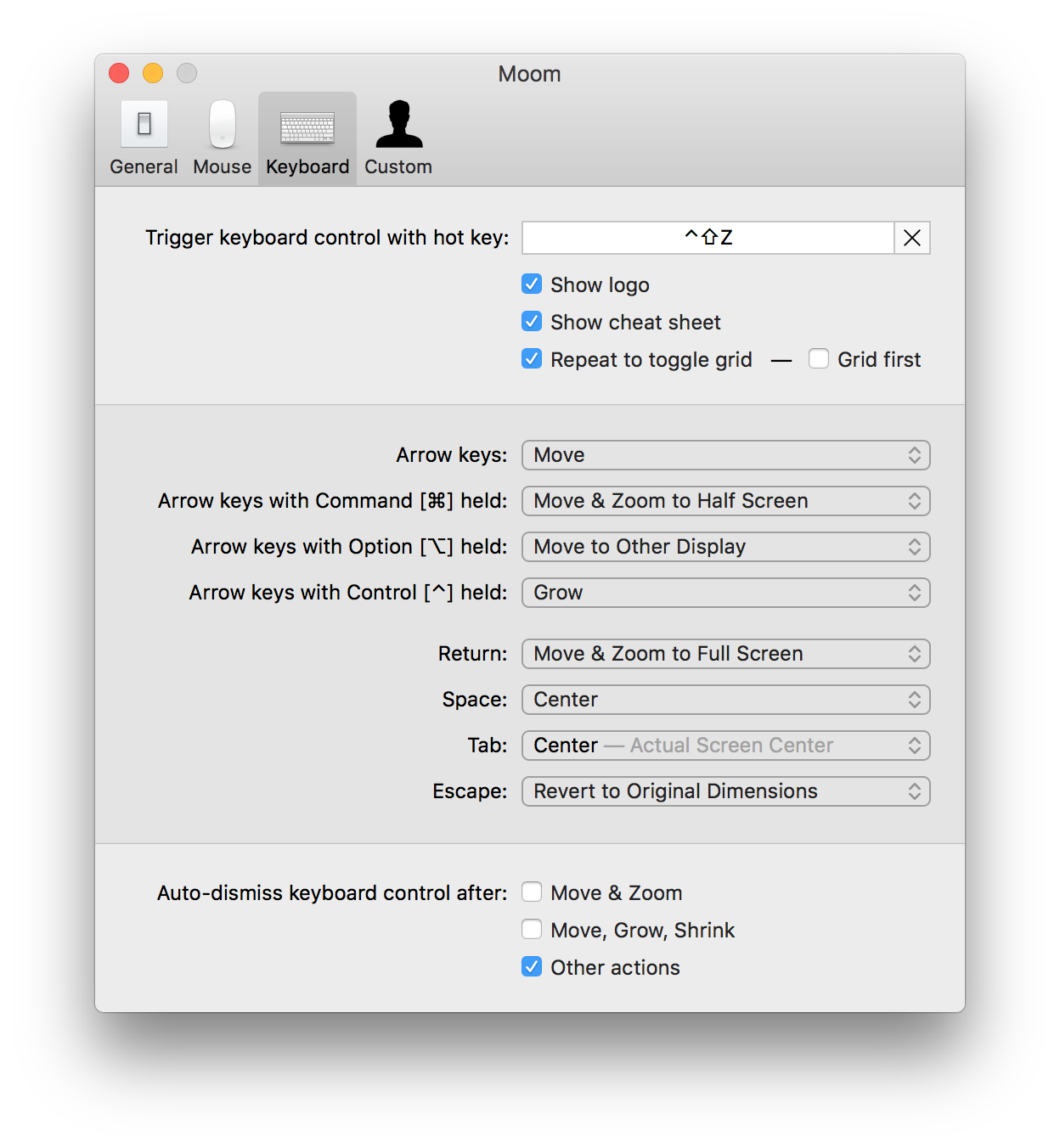 3. Using a magic mouse to zoom in and out
If you bought a magic mouse to use with your iMac, then it is easy to use it to zoom in or zoom out the screen just as you would with a scroll wheel. Simple press the [Control] key and hold, then slide your finger to the top or the mouse to zoom in or zoom out the screen contents.
Using the Preferences options
If any reason none of the above methods don't work, then you need to take a look at the System Preferences in you Mac OS. In the latest versions of the OS (Mac OS X El Capitan 10.11 and possibly 10.8 and 10.7), it is a lot easier to accomplish this by simply looking for the word "zoom" inside the System Preferences dialog box.
Next, go to the Accessibility option then check the checkbox that comes before "Use scroll gesture with modifier keys to zoom."
Once you enable this feature, you can now start using the zoom in/out features described above.
The process of activating this feature is a little different on older Mac OS X such as 10.6 and 10.5. Here are the steps you need to follow.
Step 1: Open Preferences by clicking on the Apple icon in the menu bar
Step 2: Select the Mouse icon, in the subsequent panel, you will come across a setting that says, "Zoom using the scroll wheel while holding…", then select what key you want to use to zoom in/out.
Conclusion
Free Zoom Download For Mac
There are also several ways to zoom out or zoom in on Mac . These include zoom style, which lets you choose between zooming the entire screen, or picture-by-picture, where you are given a window that acts like a magnifying glass to zoom any portion of the screen you select.
Finally, on July 16, 2019, FOUR DAYS LATER THAN PROMISED, Zoom has updated to v4.4.55387.0716 and UNinstalled the dangerous web server they installed into user's systems. Note: It's possible the delay was enabled because Apple killed the Zoom local web server with a recent MRT (Malware Removal Tool) update. MRTConfigData is, at this moment, up to v1.4.7.
AND it turns out that OTHER apps have pulled the same bad move and installed THEIR own local web servers as well, leading to similar potential security holes. Apple has pushed out two further MRT updates in pursuit of killing these further web server processes. THANK YOU APPLE!
You can check your system's current version of MRTConfigData by going to:
Menu/About This Mac/System Report.../Installations
Then wait for the list to fill. Scroll down the list to the bottom of the MRTConfigData sub-list to see version number and date installed.
If you find your system is NOT updating MRTConfigData, check out this article:
http://osxdaily.com/2011/06/02/check-mac-malware-definition-list-update/
OSXDaily.com has a great series of articles covering XProtect, GateKeeper and MRT. Just enter 'XProtect' in their search box.